Campsite with promotions in Loix
Special offer for couples on the Ile de Ré
Do you want a romantic stay in a campsite on the Ile de Ré to recharge your batteries? Take advantage now of our special offers for couples from 199€ per week, valid on our 2 bedrooms accommodation and according to availability.
Treat yourself to a romantic holiday at very low prices thanks to our dedicated promotions for couples. From 199€ per week in off seasonEnjoy a privileged moment, far from the summer crowd. This good plan camping is to be booked for 2 people with or without a baby under 3 years old, for spring or autumn.
This offer cannot be combined with other valid promotions.
A word from the manager
Throughout the year we offer various promotional offers to help you find the ideal accommodation at a low price.

By booking online you will benefit from our latest promotions. Indeed, we have at heart to make you benefit from a comfortable accommodation at the best price.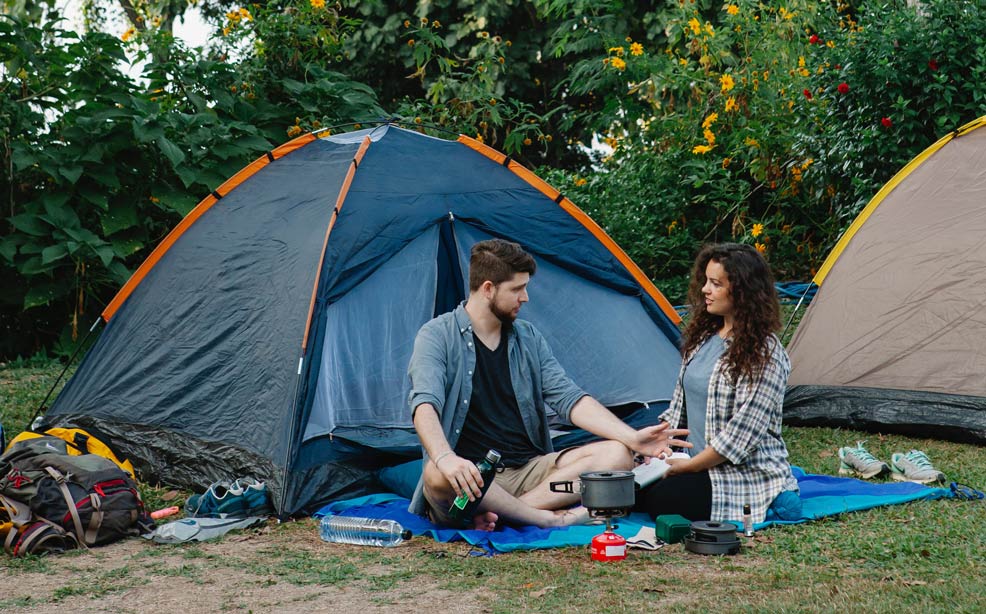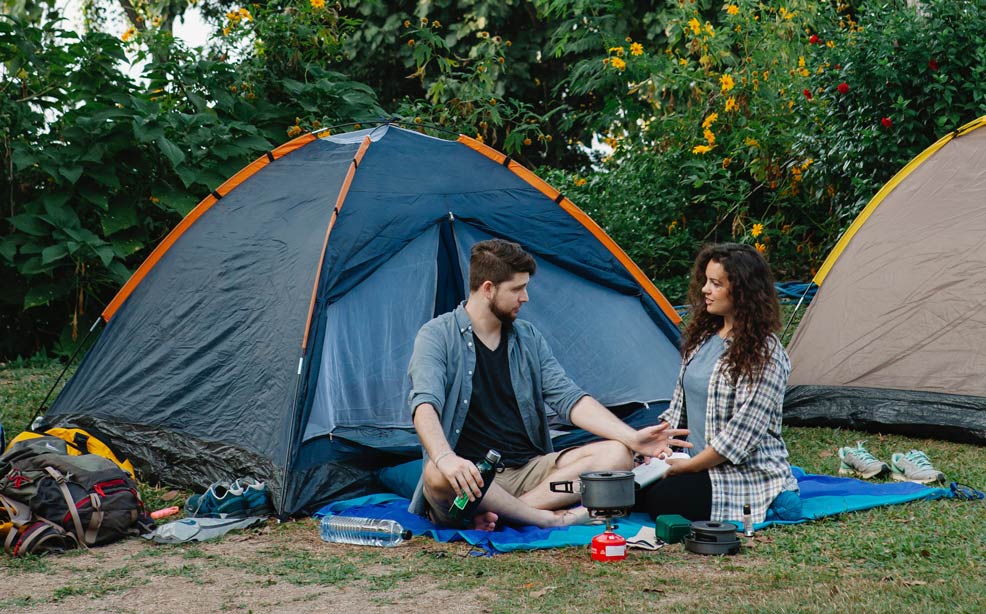 Camping with free nights in Loix
Do the peace and quiet of the campsite and the fine weather make you want to continue your stay on a bare pitch in Les Ilates? Extend the pleasure of a stay on your rental pitch by taking advantage of our promotional offers.
In low season enjoy a free night free night from 7 nights booked. Our special promotion 7=6 will allow you to save one night on your one week stay when you stay in a motorhome, caravan or tent.
This offer cannot be combined with other offers.omotions in force. It is applicable to ACSI and FFCC members . The discount is made on the basic rate for 2 persons excluding extra person and other supplements.
By booking at the last minute we benefited from a promotional offer for the rental of our mobile home. We had more budget for outings on the island of Ré while enjoying accommodation with all the necessary comfort.
Stephanie
Last minute promotions on the Ile de Ré
Are you waiting for the last minute to book your holiday? Weather, undefined holidays, uncertainty about the destination… there are many reasons to wait until the last moment to book your camping holiday with promotions.
At Les Ilates, we offer last minute promotions in low and high season, for rent or for camping, according to our planning. Find our last minute offers at low prices.
Go on a camping holiday with promotional offers in an improvised but successful way thanks to our stays at reduced prices that will satisfy the whole family. Imminent departure for Ilates! On your marks, get set, go to the Ile de Ré!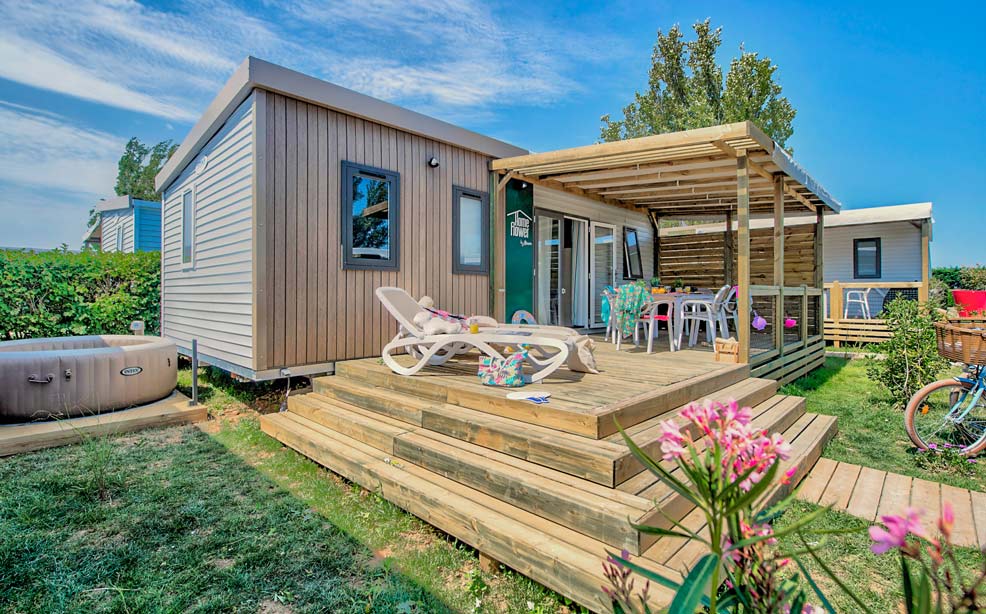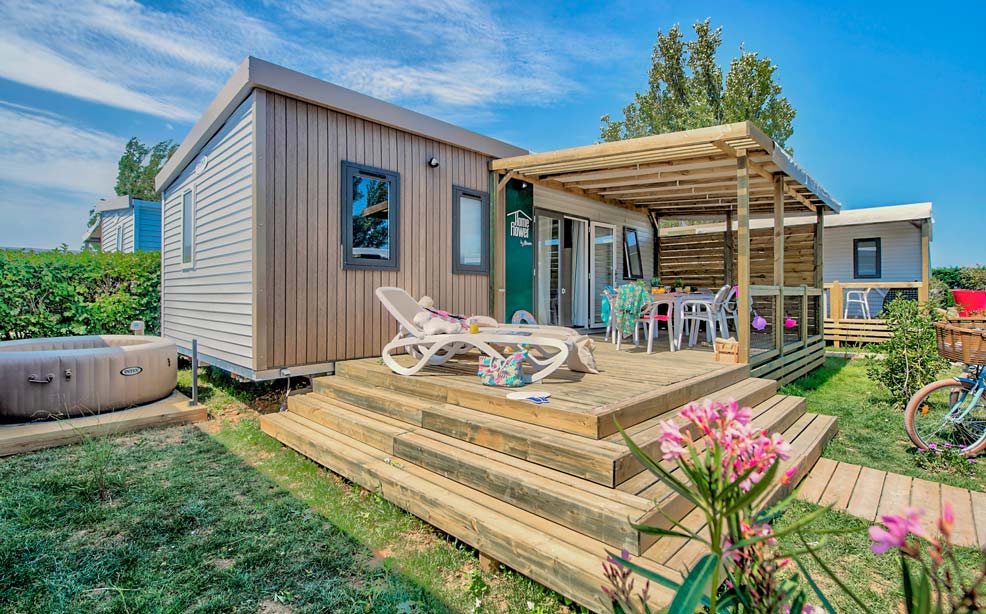 Camping with special offers in Loix
The earlier I book, the cheaper my holiday will be! In addition to a large choice of pitches and mobile homes for rent, plan your holiday months in advance and take advantage of our good plan . From the opening of reservations until January 31, 2022, take advantage of our Early Booking offer up to 30% off discount. This offer cannot be combined with other valid promotions. Discount rate varies according to the period of stay.
Our campsite participates in the Flower Campings' CE Freedom offer . Register your works council or your community with Flower Campings and benefit from a promotional code allowing you to obtain discounts up to 10% off on your camping stay with promotions.
This year, at Ilates, we are even more committed to your satisfaction. We have therefore decided to offer you to offer the application fee ! Book your stay without booking fees, by Internet or by phone,whatever the duration.
The mobile homes and pitches of the campsite